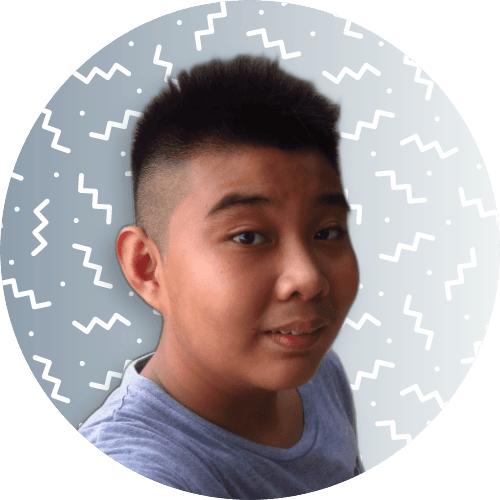 About Me
Yo, I'm Angelo — A software engineer and a community manager based in Indonesia. I'm passionate about building things that improves the lives of people.
I am currently working at an undisclosed Web-3 start up based in San Francisco while juggling with my undergraduate degree in Global Class Computer Science at BINUS University.
You can find me on GitHub, and Twitter. Here is my Resume if you need it!
Background
My journey in programming began at 13 years old when I learned HTML and CSS through Khan Academy. I then ventured out to learn backend systems and built Lyrics Finder, a Discord bot that scrapes lyrics from the Internet. To my surprise it gained popularity despite the longstanding presence of competing bots due to the lack of a reliable lyrics-searching function available to them.
I joined KawalCOVID-19, a volunteer effort to provide accurate and reliable information about the COVID-19 pandemic in Indonesia, and assisted their content team in communicating with developers.
Furthermore, I am also a co-founder of Frontend Indonesia, an Indonesian community of frontend developers that aims to unify the separated and clustered communities.
With knowledge being under my belt, I went on to learn new languages, contribute to open source projects, participate in community moderation and eventually, create my own things.
Knowledgebase
Whether it is software engineering, community management or content creation, I am proficient in a wide range of topics. In most cases, I can easily figure something out if I don't know about it.
Here are some highlights of the things I know:
Contact Me
Want to contact me about anything? You can contact me via email at [email protected], Telegram or through Discord.
If you want to have a more secure channel of communication, you can also reach me on Keybase!